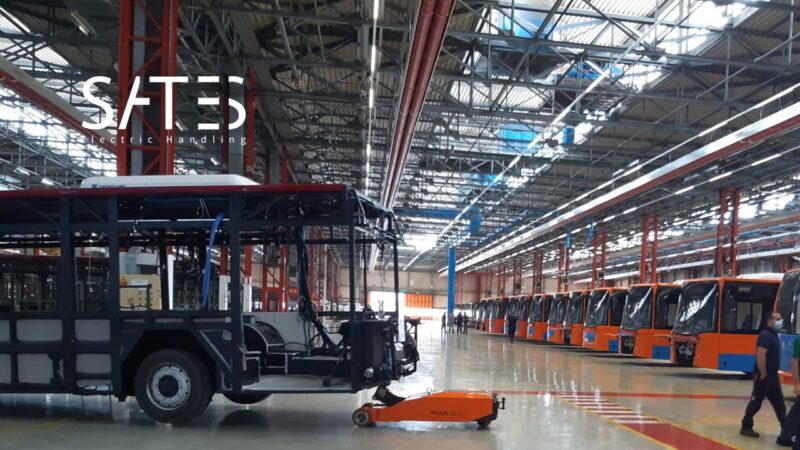 The company found in Robik a flexible, compact, efficient and powerful solution capable of towing buses products complete with 115 quintals.
With great satisfaction Sates recently announced that Industria Italiana Autobus has chosen Sates as a partner, after long and necessary analysis, to renew the production processes in its two factories in Bologna and Flumeri Avellino.
Industria Italiana Autobus needed, in particular, of a solution to move its products in all production phases ensuring continuous progress in the various processing stages, reducing the times and at the same time raising what represents one of its flagships : security standards.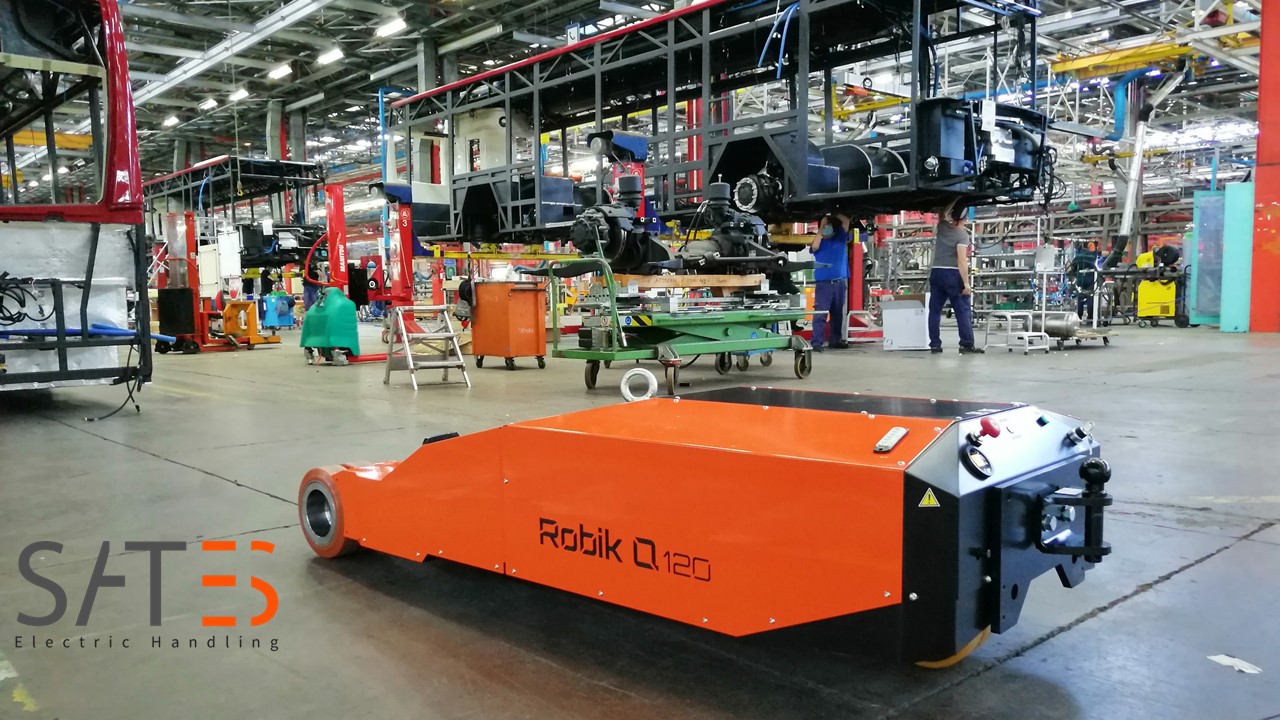 Robik has been able to respond efficiently to all these requirements, appreciated above all for its flexibility that has allowed to juggle and move the products under construction, albeit voluminous and heavy in the various assembly lines. The handling with 90 ° maneuvers of bus, finished product, from 11 meters with a weight of about 115 quintals, without having to turn on the engine and without the use of other machinery.
Satisfied with Robik's performance, the study and development of some personalized solutions are underway to be able to fulfill the company's material handling. Every day Sates receives new requests from various sectors who want to improve them production processes confirming the growth trend of production of increasingly voluminous products and thus imposing the search for new higher safety solutions and safety standards.
Thanks to the uniqueness of the project, Robik therefore presents himself as the most compact electric towing, tractor, powerful pusher and lifter.